Lignicity is a woodworking company based in Springfield, Oregon, primarily serving Eugene, Portland, Corvallis, Medford, and Grants Pass, but the rest of the U.S. as well. Great materials, design, and service are what keep myself and my customers happy! Bed frames are most of what I make but I also build cribs, nightstands, tables, almost anything. Yes, I can ship to you!
Please note that you are not limited to just what you see here, as I can make almost anything. I can incorporate metalwork, LED lighting, USB charging ports, and possibly other custom add-ons.
New Options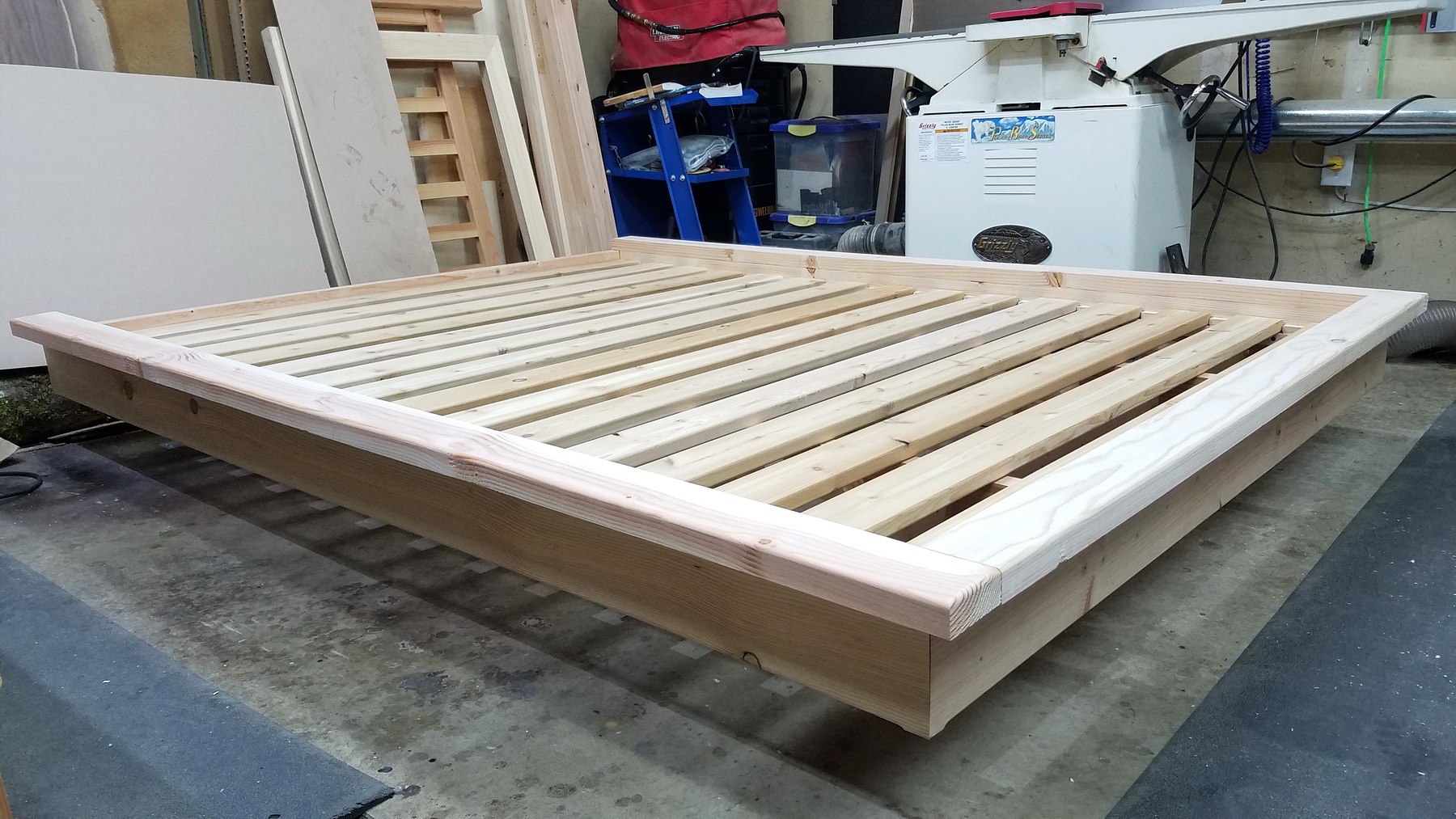 After literally years of wanting to come up with a "floating" platform bed frame design, I have! It's quite different from my original design; it has a "ledge" around the top and the mattress sits inside a deeper well. The photo below is of the prototype, a fir queen...