Lignin is the "glue" that holds the cells of trees together.  Lignicity is a reference to this and also to the idea that trees are "cities of lignin".
When it comes to furniture, one usually has to choose between well-designed, well-built, expensive items and poorly-made, flimsy, cheap items.  At Lignicity, the prime goal is to produce items that are made to last but that most people can afford.  The pricing for our basic bed frames is intentionally on the low side, considering how well-made they are, because we want everyone to be able to have something that won't fall apart and looks good.  Our profit margin isn't as good as that of a huge company making everything out of particle board, but we're okay with that.
We are firmly committed to being as low-impact on the planet as possible, not because it's currently en vogue, but because it is just the right thing to do. Take a look at the Materials and Environment page for more information.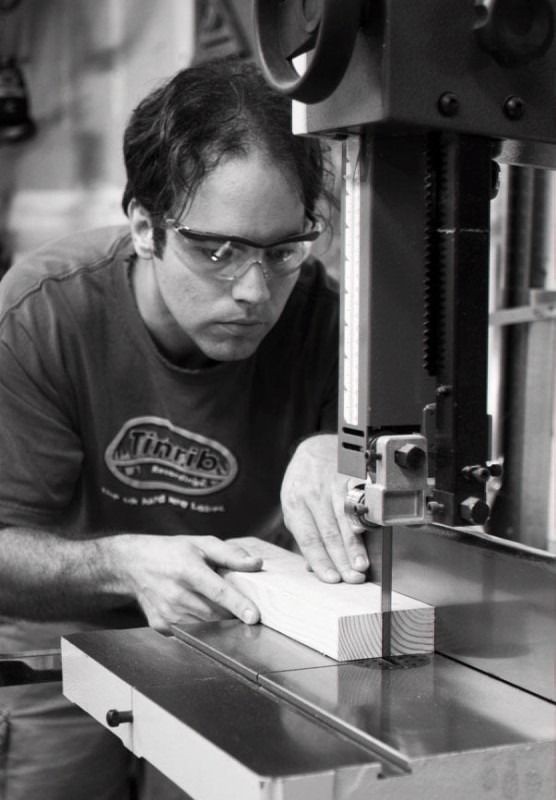 About Bryce
I've always been building things, when I wasn't taking them apart to learn how they worked.  I grew up in southern California, then moved to Humboldt (Arcata specifically) in 2001, then Springfield in 2009.  My first jobs were in IT fixing computers, then I sold solar energy systems for a company in Eureka, CA, then I installed them for a different company in the same area, then I moved here and started Lignicity.
I have many interests and skills and woodworking is a way to combine some of them.  I also have experience in building electronic circuits, I have a big garden, I've taught myself some welding, and I'm a pretty decent photographer, one of those weird ones who still uses film.
I'm a huge fan of hot springs and one of my favorites is the very remote one in Death Valley.  I spend a lot of time on my road bike and in my garden.  Someday I shall have a pair of huskies.