I recently built a California King fir platform frame with oak plywood cladding to make a "box" to mostly-enclose the mattress, per a customer's request.  The legs are solid oak but the structure of the frame is fir to keep the cost down since it isn't visible from the outside anyway.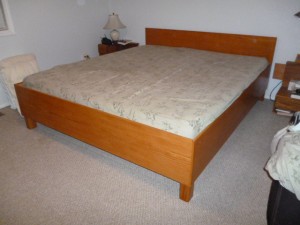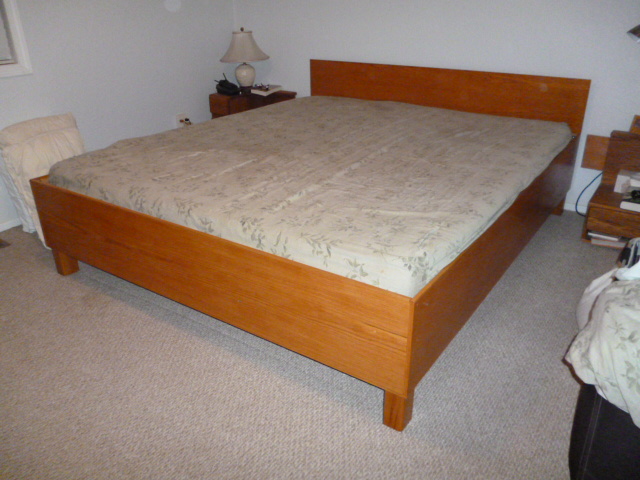 A simple removable extension of the plywood portion of one of the short rails serves as a headboard, and all visible edges of the plywood on the whole frame are covered with solid oak edging.
The finish is shellac, and it almost exactly matches the rest of the customer's furniture.  You can see more photos of this frame in the Hardwood Frames section.